Select Eclipse Cross Model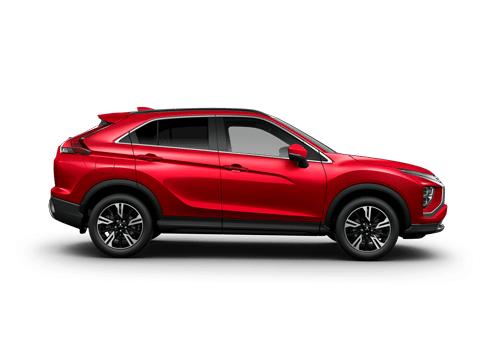 Eclipse Cross
2.0L GLS CVT 4x2
Drive away from*
R 524 990
Engine Type:
MIVEC DOHC 16-valve 4-cylinder
Fuel System:
ECI-Multi Point Fuel Injection
Max Output:
110kW@6000rpm
Max Torque:
198Nm@4200rpm
Transmission:
6-step CVT (Sports Mode)
Turning Radius:
5.3m
Ground Clearance:
180mm
Tank Size:
63L
Fuel Consumption:
7.9L/100km (Combined Cycle)
Download Brochure
Book a test drive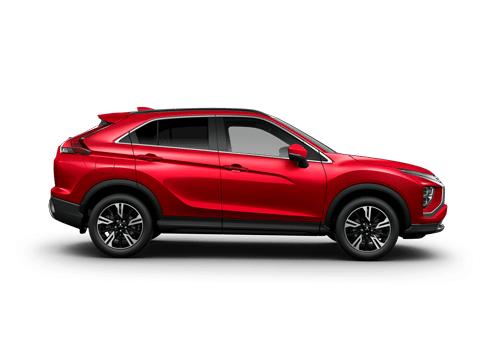 Eclipse Cross
1.5L GLS CVT 4x2
Drive away from*
R 564990
Engine Type:
MIVEC DOHC 16-valve 4-cylinder
Fuel System:
ECI-Multi Point Fuel Injection
Max Output:
110kW@5500rpm
Max Torque:
250Nm@3500rpm
Transmission:
8-step CVT (Sports Mode)
Turning Radius:
5.3m
Ground Clearance:
180mm
Tank Size:
63L
Fuel Consumption:
7.7L/100km (Combined Cycle)
Download Brochure
Book a test drive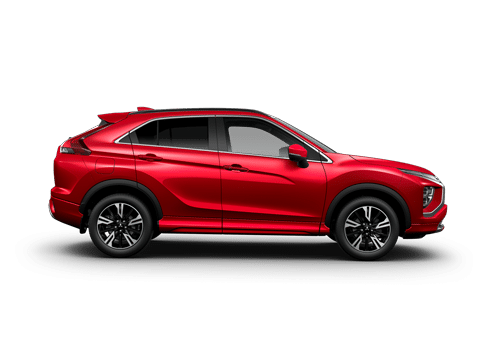 Eclipse Cross
1.5L GLS Exceed CVT 4x2
Drive away from*
R 605 000
Engine Type:
MIVEC DOHC 16-valve 4-cylinder
Fuel System:
Direct Injection Turbo Charger
Max Output:
110kW@5500rpm
Max Torque:
250Nm@3500rpm
Transmission:
8-step CVT (Sports Mode)
Turning Radius:
5.3m
Ground Clearance:
180mm
Tank Size:
63L
Fuel Consumption:
7.7L/100km (Combined Cycle)
Download Brochure
Book a test drive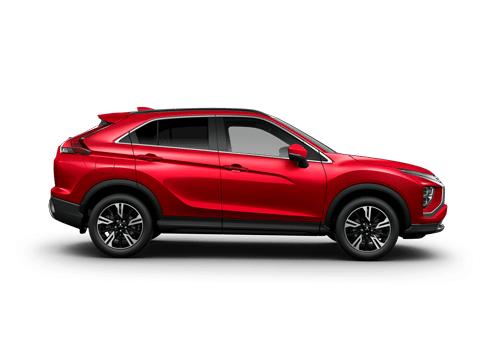 Eclipse Cross
2.0L GLS CVT 4x2
Drive away from*
R 524 990
Engine Type:
MIVEC DOHC 16-valve 4-cylinder
Fuel System:
ECI-Multi Point Fuel Injection
Max Output:
110kW@6000rpm
Max Torque:
198Nm@4200rpm
Transmission:
6-step CVT (Sports Mode)
Turning Radius:
5.3m
Ground Clearance:
180mm
Tank Size:
63L
Fuel Consumption:
7.9L/100km (Combined Cycle)
Download Brochure
Book a test drive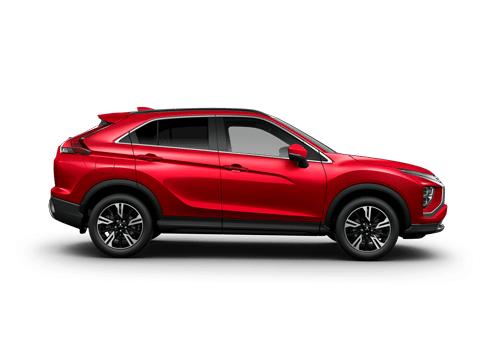 Eclipse Cross
1.5L GLS CVT 4x2
Drive away from*
R 564 990
Engine Type:
MIVEC DOHC 16-valve 4-cylinder
Fuel System:
ECI-Multi Point Fuel Injection
Max Output:
110kW@5500rpm
Max Torque:
250Nm@3500rpm
Transmission:
8-step CVT (Sports Mode)
Turning Radius:
5.3m
Ground Clearance:
180mm
Tank Size:
63L
Fuel Consumption:
7.7L/100km (Combined Cycle)
Download Brochure
Book a test drive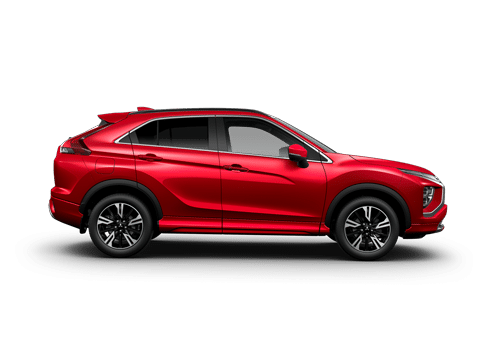 Eclipse Cross
1.5L GLS Exceed CVT 4x2
Drive away from*
R 605 000
Engine Type:
MIVEC DOHC 16-valve 4-cylinder
Fuel System:
Direct Injection Turbo Charger
Max Output:
110kW@5500rpm
Max Torque:
250Nm@3500rpm
Transmission:
8-step CVT (Sports Mode)
Turning Radius:
5.3m
Ground Clearance:
180mm
Tank Size:
63L
Fuel Consumption:
7.7L/100km (Combined Cycle)
Download Brochure
Book a test drive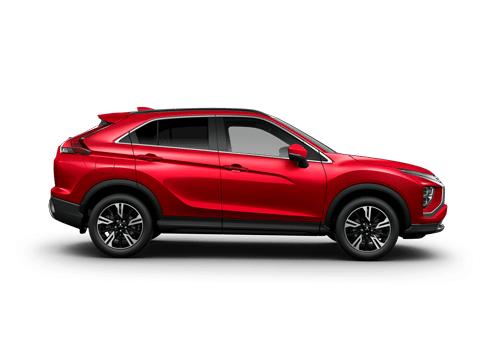 Eclipse Cross
2.0L GLS CVT 4x2
Drive away from*
R 524 990
Engine Type:
MIVEC DOHC 16-valve 4-cylinder
Fuel System:
ECI-Multi Point Fuel Injection
Max Output:
110kW@6000rpm
Max Torque:
198Nm@4200rpm
Transmission:
6-step CVT (Sports Mode)
Turning Radius:
5.3m
Ground Clearance:
180mm
Tank Size:
63L
Fuel Consumption:
7.9L/100km (Combined Cycle)
Download Brochure
Book a test drive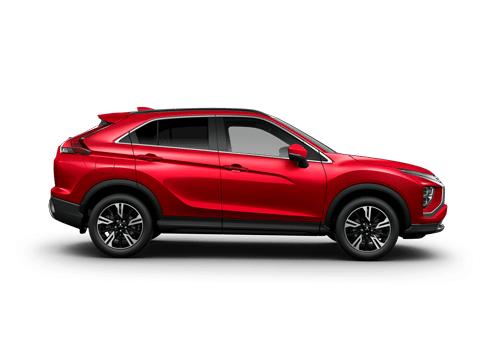 Eclipse Cross
1.5L GLS CVT 4x2
Drive away from*
R 564 990
Engine Type:
MIVEC DOHC 16-valve 4-cylinder
Fuel System:
ECI-Multi Point Fuel Injection
Max Output:
110kW@5500rpm
Max Torque:
250Nm@3500rpm
Transmission:
8-step CVT (Sports Mode)
Turning Radius:
5.3m
Ground Clearance:
180mm
Tank Size:
63L
Fuel Consumption:
7.7L/100km (Combined Cycle)
Download Brochure
Book a test drive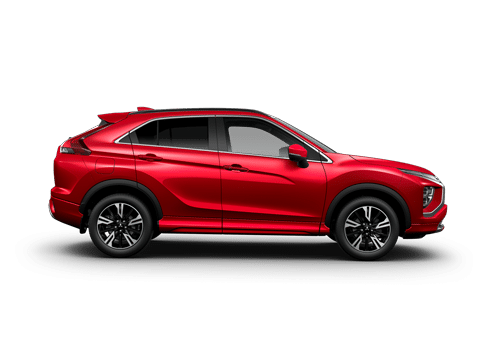 Eclipse Cross
1.5L GLS Exceed CVT 4x2
Drive away from*
R 605 000
Engine Type:
MIVEC DOHC 16-valve 4-cylinder
Fuel System:
Direct Injection Turbo Charger
Max Output:
110kW@5500rpm
Max Torque:
250Nm@3500rpm
Transmission:
8-step CVT (Sports Mode)
Turning Radius:
5.3m
Ground Clearance:
180mm
Tank Size:
63L
Fuel Consumption:
7.7L/100km (Combined Cycle)
Download Brochure
Book a test drive
RISE (Reinforced Impact Safety Evolution) Body Construction
7 Airbags
Side-impact Protection Bars
ISOFIX Child Seat Anchors
ABS (Anti-lock Braking System)
AYC (Active Yaw Control)
EBD (Electronic Brake-force Distribution)
BAS (Brake Assist System)
HAS (Hill Start Assist System)
ASTC (Active Stability and Traction Control)
EPB (Electric Parking Brake)
EPS (Electronic Power Steering)
Anti-theft Protection Device
Keyless Operating System
Rear View Camera
Blind Spot Warning*
UMS (Ultrasonic Misacceleration Mitigation System)*
Tilt and Telescopic Steering Wheel
Multi-function Leather Steering Wheel with Audio and Cruise Control
Bluetooth with Hands-free Voice Control
SDA (Smartphone-link Display Audio) Apple CarPlay/Android Auto
Head Up Display
Paddle Shifts
Electric Windows (Front and Rear)
Central Door Locking with Auto Door Lock
Full Automatic Air-conditioning with Rear Passenger Vent Duct
Accessory Sockets

Power Panoramic Tilt and Slide Sunroof*

USB Ports
Electronically Adjustable Fold-away Mirrors with Indicator Light
Projector LED Headlights with Levelling Device
DRL (Daytime Running Lights)
Dusk Sensing Headlamps
Front Fog Lamps
Rain Sensing Windscreen Wipers
Front and Rear Park Distance Control
Rear Spoiler with High-mounted Stop Lamp
Heated Door Mirror*
18″ Alloy Wheels
Roof Rails
Leather Seats

Electrically Adjustable Front Seats
Heated Front Seats
Boot capacity 437L
Rear seats folded 1074L
60/40 Split Rear Seats
INVECS-III CVT AUTO TRANSMISSION
Coupled to the MIVEC engine, the INVECS-III automatic CVT (Continuously Variable Transmission) with its Sports Mode delivers effortless acceleration from any speed, slicker gear changes and a smoother ride. Keeping the engine at optimum performance at all times, the CVT provides improved fuel efficiency and lower emissions. A smooth ride provides a comfortable driver experience, making everyday travelling and road trips relaxing thanks to exceptional space and luxurious style.
PANORAMIC TILT AND SLIDE SUNROOF*
The GLS Exceed model is fitted with a panoramic sunroof to enjoy the landscape wherever you drive. This feature comes standard with a UV protective coating, LED illumination with brightness settings as well as an electrically operated cover which can be closed with the touch of a button.